Description
A 2014 European Commission report  found that R&D spend by Irish-based companies and US ICT multinationals based in Ireland was now 'five times the European average, and more than double the global average'. Companies that undertake R&D derive direct output benefits through process and product improvement and, a correlated competency boost, from engaging in the entire R&D process.
This half –day seminar will involve presentations and deliberations from a number of companies – multinational and indigenous SMEs – who have invested heavily in R&D, and been through its associated pains and gains.
Be it Intel's innovation focus on improving the computing experience; Modular Automation's drive for quality and precision in designing, building and controlling automated equipment for some of the world's largest and most reputable medical device and life science companies or; Reagecon becoming the largest producer of physical and chemical standards and reagents through embedding R&D within its entire innovation stream, you will leave this seminar with a greater understanding of the benefits of R&D, the types of funding supports now available through Enterprise Ireland and the financial benefits accruing to R&D on the balance sheet.
Spaces are limited to the first 80 applicants. Early booking is advised.
Please register to attend this FREE OF CHARGE event by:  October 6th, 2015
Tour of Intel labs included during seminar
SPREAKERS
Brian Aherne, Director Intel Network Computing Division EMEA
Brian is Director of Intel Network Computing Division EMEA and General Manager Intel Shannon, Ireland. Brian has over 20 years of experience in Networking and Telecommunications. Brian has worked in various technical and marketing roles and currently leads the Network Computing Division in EMEA with focus on Telecommunications Infrastructure. Brian holds a BSc Applied Computing from Waterford Institute of Technology, Ireland. 
Martin Dolan, Commercial Director, Modular Automation
Martin started his career as a hands on toolmaker and received a Diploma in Engineering Tool Design in 1992.  He set up the design department in Modular Automation in 1993 and then progressed to design supervisor and later engineering manager.  In 2001 Martin joined Bronway as the R&D manager. Martin re-joined Modular Automation in 2005 as Business Development Manager.  In 2006, following the successful completion of a management buyout, he was appointed Commercial Director of the company. 
Theresa O'Gorman, Tax Director, Grant Thornton
Theresa joined Grant Thornton in 2000 and has over 30 years experience in all areas of Irish taxation having spent 17 years with the Revenue Commissioners. Theresa works with clients to provide specialist knowledge and services across all areas of taxation. Theresa's portfolio ranges from small owner managed companies to large multinational organisations across a range of industries these include: Logistics, Motor Retail, Retail, Food, Information, Communication and Technology sectors.
 John Barron, Managing Director and Chairman of Reagecon, Diagnostics Ltd.
John has a first class honours Degree in Microbiology from Dublin Institute of Technology, Master of Science in Executive Leadership (first class honours) from the University of Ulster and has a Doctorate in Chemical Metrology.  Graduate of the Leadership for Growth Programme in Stanford University (fifteen month intensive programme on business leadership).  Currently participating in the Innovation for Growth Programme run by IMI and Enterprise Ireland. John has been the recipient of several awards including the Sunday Tribune Glen Dimplex Entrepreneur of the Year Award and the Ulster Bank Business Achievers Award.
Sean Burke, National Delegate and Contact Point for two programs in Horizon 2020, Innovation in SMEs and Access to Risk Finance
Sean has 22 years of industrial experience in electronics hardware and software design and project management to bring to his current role. Prior to taking on his present role, Sean was the National Delegate for a program called "Research for the Benefit of SMEs" in Framework Program 7. He previously worked in a Research Institute, CSRC based in the University of Limerick, as a Senior Research Engineer, as well as working also for both an Irish Start-up company (Intest Ltd, now known as Schaffner Intepro) and for a Multinational Corporation (Wang Laboratories) as well as a medical devices design and manufacturing company.
Sponsored by Enterprise Ireland and Hosted by Intel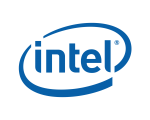 In association with
Directions to Intel:
From Limerick
Follow the signs for the airport, Ennis / Galway (N18). Travel approximately 17 kms north on the dual carriageway. Turn off the dual carriageway at the Shannon Town Centre exit, junction 8. Follow the road which leads to the Ballycasey roundabout and take the third exit following the sign for East Park Industrial Estate. Continue straight-on at 1st small roundabout until you reach the 2nd roundabout. Turn left here for Intel and Dromore House.
From Ennis
Follow sign posts for Limerick to find the M18. Exit at junction 9 to large roundabout and take 3rd exit for airport. Continue along on the left lane ( Factories on your left). After only 400 metres, take your 1st left off the dual carriageway 'Smithstown' and follow this road passing industrial estate on your left until you come to a roundabout. Take the third exit on your right into Intel, Dromore House.
From Shannon Airport
Exit Shannon Airport, follow the signs for Limerick (N19), on the second roundabout (Junction Shannon Town Centre) take the third exit, after approximately 500 yards, turn right on to the main Smithstown Road continue straight passing Industrial Estate on the left hand side. At the first roundabout take the third exit. Take the third exit on your right into Intel, Dromore House.