Description
Expanding beyond the domestic market is the goal of every sustainable indigenous company. Knowing which countries to target, funding such expansion, and the intricacies of operating to and within new jurisdictions are the challenges that face both first-time and seasoned exporters.
Also, after the shock announcement that the UK will leave the EU Irish business owners are asking what the effect of this vote will be and what they can do to benefit from this change. The dust still hasn't fully settled from the vote although the immediate effect on Euro Sterling was an 8.5% rise in 12 hours. Some businesses hedged against this move and some didn't, Irish exporters will find their sales under pressure from the lower Pound while importers have a bump up as their Euros buy more goods. Should you panic, ignore it or be alive to the challenges and opportunities that lay ahead?
Please join us on September 22nd at the Radisson hotel in Limerick when Trevor Charsley, FX Risk Management Solutions, AFEX, will help you understand what is likely to happen in the coming months and what you can do to help your business prosper.
This seminar, organised in association with the German-Irish Chamber of Commerce, and chaired by Kevin Thompstone, the Thompstone Group, will focus on:
Identifying new market opportunities

Funding expansion

Tax and compliance obligations in foreign jurisdictions

The German market including case study of an Irish company currently exporting to Germany. Mick Guinee from Ei Electronics will share his views.
Who should attend? Business Owners, Managing Directors, Chief Financial Officers.
Registration from 8.15 am
This Event is Free of Charge
Speakers
Ronan Harbison, Commercial Director, German-Irish Chamber of Industry and Commerce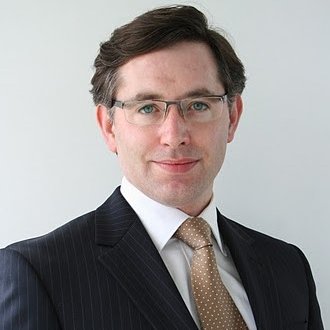 Ronan Harbison is the Commercial Director of the German-Irish Chamber of Industry and Commerce.  Over the last 13 years he has worked in international corporate networking, food and drinks distribution, hospitality and tourism.  Previously, he has held management roles in business development, marketing and events.  His experience spans the entrepreneurial, SME and multinational space across a wide array of business sectors.  Ronan's current role is responsible for developing trade between Ireland and Germany through business and governmental networks.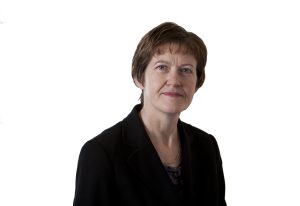 Mairéad Divilly, International Outsourcing and Compliance Partner, Mazars 
Mairéad is responsible for the provision of international outsourcing and compliance services to corporates operating in numerous jurisdictions. Her role involves assisting multinational and emerging businesses in establishing operations and ensuring compliance with local regulations in various locations across Europe, Asia and the Middle East.
A fellow of the Institute of Chartered Accountants in Ireland, Mairéad provides support for companies in payroll, HR, tax compliance, accounting, audit and advisory services.
Mairéad trained as a Chartered Accountant with PriceWaterhouse and has been a partner of Mazars International accounting firm for over 20 years with significant experience supporting both the multinational and large corporate sector as well as small and emerging businesses.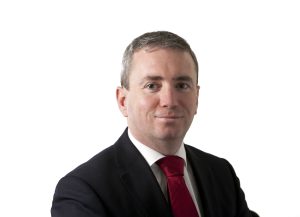 Gerry Vahey, Tax Partner, Mazars
Gerry advises a number of international companies who have operations in Ireland, EU and US with a particular focus on companies in the manufacturing, intellectual property and ICT sectors. In addition, he is also Partner in charge of the Firms Research & Development Tax Credit Group.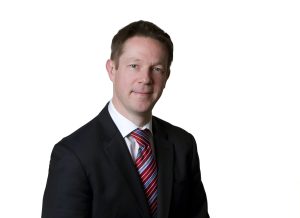 John Bowe, Managing Director at Mazars Corporate Finance, Mazars
John Bowe has over 15 years' experience of working in the financial services sector. He has successfully advised many of Ireland's companies and individuals on a wide range of transactions including M&A, Trade Sales, strategic advisory, company valuations and IPO's. As a successful trade sale advisor, he has been involved in achieving exceptional terms and prices for clients. Previously, John was a founding member and Director of Raglan Capital and worked for Merrion Stockbrokers as an equity research analyst concentrating on the financial services sector. John is an Associate of Chartered Institute of Management Accountants (CIMA) and a Registered Representative of the Irish Stock Exchange.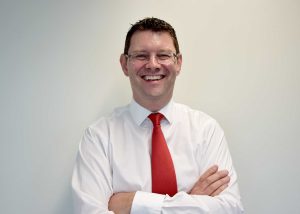 Trevor Charsley, FX Risk Management Solutions, AFEX 
Trevor is an FCA CF30 approved Senior market adviser with over 25 years' trading and sales experience. Roles he has fulfilled include being Head of FX trading at a Japanese Investment House and also various senior sales capacities, providing Trevor with deep overall knowledge and experience of financial markets. Trevor's latest role includes the provision of market analysis and views to the AFEX client base as well as helping select advisory clients structure and manage their FX hedging policies. Trevor provides a weekly blog on the latest FX themes and is often quoted in the UK business press including the Financial Times and Daily Telegraph. Most recently over the Brexit vote he was quoted in The Independent, The Wall St Journal, the LA Times and CNBC.
Sponsored by


Supported by