Description
Shannon Chamber in conjunction with our Strategic HR Partners, Adare Human Resource Management, are delighted to invite you to an upcoming webinar on the EU Pay Transparency Directive, Planning for Compliance, Preparing for Change.
What is this webinar about?
The pace of change and complexity across the Employment Law, Industrial Relations and HR Management spectrum is not slowing down.
The opportunity to keep abreast of change and plan for the future is happening through our upcoming webinar.
The EU Pay Transparency Directive was proposed by the European Commission in 2021, was formally adopted by the European Parliament on the 30th of March 2023 and was approved by EU Ministers on the 24th of April 2023.
The Directive seeks to provide more transparency in pay across the EU and introduces measures to ensure that women and men in the EU receive equal pay for equal work, with redress for victims of pay discrimination.
While we await its transposition into domestic law there are a number of considerations which will fit into an Organisation's planning requirements now, in contemplation of the changes in the future.
Join Sarah Fagan, Managing Director of Adare Human Resource Management as she discusses this topic in detail exploring practical considerations, answer key questions and provide guidance for businesses on what they need to do and what they should consider in this area.

Why you should join this webinar? We will be discussing the key components of the EU Directive including:
Pay transparency for jobseekers
Right to information for Employees
Reporting on gender pay gap
Joint pay assessment
Compensation for workers
Sanctions and the Burden of proof on the Employer
This will be an interactive session with questions encouraged from attendees.
Who should attend?
Business Owners, Managers and HR Professionals and those tasked with the responsibility for managing change within their Organisation.
Meet Your Presenter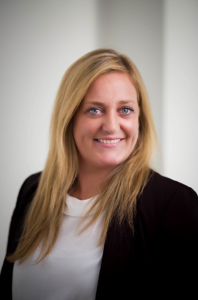 Sarah Fagan, Managing Director, Adare Human Resource Management
Sarah's role as Managing Director involves overseeing the strategic direction of the business and the HR and Employment Law support services provided to clients across a wide range of sectors by the experienced team of consultants within Adare Human Resource Management.
Please book online to secure your FREE place!
Here is ZOOM LINK to join the webinar.