Description
Communicate clearly by email and in writing!
Your email and business correspondence reflects as much about you as it does the subject matter. There is a systematic approach to business writing which does not come naturally even to normally good communicators.  During this session participants with no formal training in email  and business writing will learn and practice the fundamental techniques of email etiquette and business communication.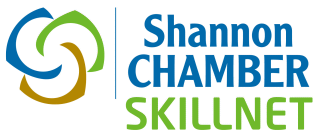 Duration: One Day  
Following this session you will:
Improve communication skills

Identify your own personal style

Build confidence in your email and business writing

Write in a manner which conveys results clearly and concisely

Avoid common mistakes, jargon and grammatical pitfalls

Use style, tone and vocabulary to vary your writing
CONTENT
Understanding effective communication

Overcome barriers to effective communication

Communicating in a range of communication media; from online to offline media

Choosing assertive words in written  and email communication

Only discuss public matters

Briefly introduce yourself -Be aware of confidential information

Respond in a timely manner

Refrain from sending one-liners

Avoid using shortcuts, emotion, jargon or slang

Be clear on your subject line

Do not get mistaken for spam

Provide a warning if sending large attachments

Use the telephone if a topic needs to be explained or negotiated

Observe privacy

Keep it short and get to the point

Know your audience

Always use your signature

Set up email standards that everyone in the organisation may use
How will you learn?
This course involves an interactive workshop format and will consist of a mix of:
Teaching by an expert trainer using a variety of quality learning materials

Group and individual learning activities

Group discussion

Opportunity to practice matter relevant to your organisation
It is 1-Day Programme and spaces are limited.
Member Fee €80
Non Member Fee €110
Please book online
For more information email Cillian at cgriffey@shannonchamber.ie or call 061 360 611
Training Cancellation Policy: Training courses which are cancelled over 7 days in advance of scheduled training date shall incur no cancellation fee. Training courses which are cancelled within 7 days of scheduled training date shall incur a cancellation fee equal to 50% of the cost. Registrants who fail to attend training will be charged 100% of the full fee.
Please quote Purchase Order number if required on invoice. Cheques should be made payable to Shannon Chamber Skillnet. 
Shannon Chamber Skillnet is funded by member companies and the Training Networks Programme, an initiative of Skillnets Ltd. funded from the National Training Fund through the Department of Education and Skills.
For further information please visit www.skillnets.ie