Description
Controlling energy, waste and water costs within an SME is oftentimes difficult to achieve as many companies simply don't have a dedicated environmental manager.
This is where €coMerit comes in. It has been designed specifically to assist SMEs identify and attain costs savings whilst also improving their environmental performance.
This event will give SMEs in the Shannon area an understanding of the €coMerit concept and how it can be adopted within a business. It will include 2 case studies from Conor Stakelum, Stakelum Office Supplies and Camillus Muldowney, Coral Leisure on how €coMerit certification has helped them save money and reduce their carbon footprint, in particular through energy savings.
€coMerit is a user-friendly environmental certification programme for Small to Medium Enterprises. The focus is on providing practical assistance to a business through on-site guidance. The programme is now part funded by a number of organisations including Southern Region Waste Management Office. €coMerit member companies identify average annual savings of over €5,000.
€coMerit is about empowering your business or organisation to become more sustainable. We identify cost-effective savings and improvement opportunities. We focus on the simplest options which give the best return. We give you support on implementing them. We give you simple tools to help you go on improving and saving, year-on-year.
Save on your Energy Costs

Save on your Waste Costs

Save on your Water Costs

Improve your Environmental Performance

Become Environmentally Certified

Access Grant Funding
Main presenter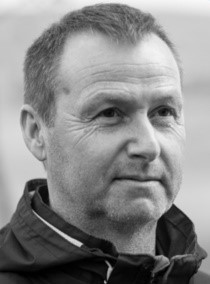 Christian Kubernat is an environmental consultant helping individuals, communities and businesses to become environmental resource efficient. Christian has worked with the Clean Technology Centre (CTC) on a number of different national programs funded under the EPA's National Waste Prevention Program including Green Hospitality, Green Healthcare and Green Festivals. He is currently providing environmental consultancy services for the Green Business program and has recently joined the €coMerit environmental advice and certificate scheme.
Registration from 8.15 am
Free of Charge for Shannon Chamber Members / €20 Fee Applies for Non-Members
Time will be allocated throughout and at the end for Q&A.
In collaboration with