Description
Conflict naturally occurs in every workplace but it can have a toxic effect if it is not effectively handled. People with different personalities or competing agendas can lead to the festering of personal animosity. Having good conflict management techniques will lead to less stress and a healthier working environment. This course helps you to learn how to diffuse tension and resolve conflict when tempers flare at work.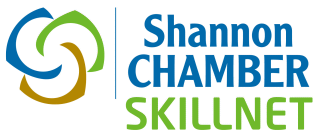 Duration: 1 Day
Who is this course for?
This Conflict Management course is aimed at individuals who wish to:
deal with conflict in the work environment

build more harmonious relationships with clients and colleagues

reduce stress levels when handling difficult people

increase confidence and reduce stress when dealing with differences of opinion at work
What will you learn?
How apply effective interventions to conflict scenarios

How to be proactive and assertive when dealing with conflict

How to quickly diagnose a conflict, develop effective responses and create a prompt resolution.

How to prevent common problems and crises in the workplace

How to build teamwork and co-operation at work
How will you learn?
This course involves an interactive workshop format and will consist of a mix of:
Teaching by an expert trainer using a variety of quality learning materials

Group and individual learning activities

Group discussion

Role plays of real-life conflict scenarios
It is 1-Day Programme and spaces are limited.
Member Fee €100
Non Member Fee €130
Please book online
For more information email Cillian at cgriffey@shannonchamber.ie or call 061 360 611
Training Cancellation Policy: Training courses which are cancelled over 7 days in advance of scheduled training date shall incur no cancellation fee. Training courses which are cancelled within 7 days of scheduled training date shall incur a cancellation fee equal to 50% of the cost. Registrants who fail to attend training will be charged 100% of the full fee.
Please quote Purchase Order number if required on invoice. Cheques should be made payable to Shannon Chamber Skillnet. 
Shannon Chamber Skillnet is funded by member companies and the Training Networks Programme, an initiative of Skillnets Ltd. funded from the National Training Fund through the Department of Education and Skills.
For further information please visit www.skillnets.ie