Description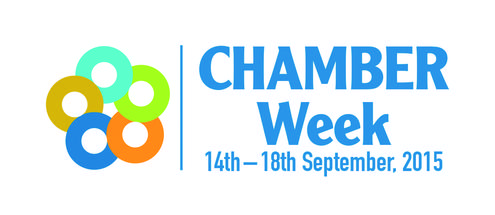 FREE OF CHARGE SEMINAR AND IT IS OPEN FOR EVERYBODY
Chamber Week is a week dedicated to showing businesses around the country what their local Chamber has to offer, in terms of doing better business locally, regionally and nationally and giving local businesses the tools to network, to secure new customers, to drive their local economic and social development and providing a strong lobbying voice to Government.
Karl Henry – Fitness Expert, Radio – TV Broadcaster, Author and Columnist
Please ensure that you bring photo ID with you. As you will be passing through security, please also ensure that you do not have any sharp items, liquids, pastes or gels in your handbags or pockets.
Karl Henry is a well-known TV Fitness Expert and is one Ireland's most recognised and leading personal trainers. A name that is synonymous with training in Ireland, he is renowned as personal trainer to the stars.  He is a regular contributor to the Irish Independent and author of four books to date including 'Real Results with Karl Henry', 'Bums Tums and Bingo Wings', 'The Slim Solution' and his most recent book 'Beach, Bums & Tums'.
In his Health and Fitness lecture Karl will share his expert advice on how to achieve your Health, Fitness & Weight Management Goals. For those of you who are looking to change your body, health, energy, stress levels and overall wellbeing, Karl will give his guidelines on how to do this with key exercise and nutrition tips. With an outline on exercise techniques, fitness tests, understanding the benefits of low GI foods and the importance of drinking water and more, Karl's lecture will show how simple changes transform your day, body and life.
Sponsored by: