Description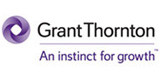 The government's fifth and possible final budget will be published on 13 October 2015. With the economy continuing to perform strongly, we can expect to see some significant tax cuts  and some innovative tax measures to help sustain the recovery.  The exact nature of the tax cuts remains uncertain, in particular whether they are confined to lower and middle income earners.
We invite you to join us the following morning when Leslie Barrett, Tax Partner, Grant Thornton  and Theresa O'Gorman, Tax Director, Grant Thornton will address the effects the budget will have on you and your business.
Registration & Breakfast from 7.45am
FREE OF CHARGE

This year Grant Thornton is again linking up with Newstalk to provide live commentary and assessment as Minister Noonan speaks from the Dail and further analysis again the following morning on Vincent Wall's Business Breakfast from 6.30am.
Join Grant Thornton for live commentary on Budget 2016 on the 13 October at #GrantThorntonIE