Description
Commercial rates, which apply to all properties unless exempted, can be subject to revision (at individual property level) or revaluation (at county level). Revaluation, which is a reassessment of the rateable value of all properties in a Local Authority area, leads to a redistribution of the commercial rates burden between ratepayers. Such revaluations recur every 5 to 10 years.
The revaluation of Co Clare properties will be completed as part of REVAL 2021, prior to which REVAL materials will be issued to all ratepayers. The entire process will lead to the production of a new Valuation List for Co Clare.
To enable Co Clare ratepayers understand and be ready for this process, Shannon Chamber has invited Declan Lavelle, Head of Valuation Services in the Valuation Office to make a presentation on the role of the Valuation Office and the rates' system.
This event is a must for all ratepayers in Co Clare.
Main Presenter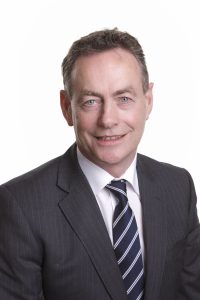 Declan Lavelle, Head of Valuation Services, Valuation Office
Declan is Head of Valuation Services at the Valuation Office Ireland, Ireland's State property valuation agency. The core business of the Office is the maintenance of 31 valuation lists comprising approx 160,000 rateable items on which c. €1.5B is raised annually in local property tax [rates].
Declan has in excess of 30 years' experience in the area of statutory valuations and is a member of the Society of Chartered Surveyors Ireland (SCSi), the Royal Institution of Chartered Surveyors (RICS), the Institute of Revenues, Rating and Valuation (IRRV) and the International Property Tax Institute (IPTI).
Member fee €20, Non Member fee €30
Registration from 7.40 am
In Collaboration with

Events Cancellation Policy: Cancellations will be accepted up to 72hrs before each event. Events which are cancelled within 72 hours of scheduled date shall incur a cancellation fee equal to 50% of the agreed cost. Registrants who fail to attend the event will be charged 100% of the full fee. This policy applies to all events. Please quote Purchase Order number if required on invoice.