Description
The extent of Brexit's impact on Irish trade with the UK cannot be reliably predicted until the UK negotiates its trade deal with the EU.
However, while the status quo may be maintained in the short-term, the reality is that Brexit will force the EU to impose customs controls on the UK. This will impact the Republic of Ireland given that it is the only EU country that has a land border with the UK.
Is your business prepared for Brexit's impact in terms of the
return of customs agents and paperwork?
This breakfast briefing will examine the potential customs-related pressure points arising from Brexit.
Presenter John O'Leary, currently Head of e-Customs and Director of Brexit Planning with Revenue, will bring his extensive experience of the EU element of the customs world to bear in anticipating what may lie ahead for Irish businesses trading with the UK.
This is a not-to-be-missed seminar for any company trading with the UK.
Presenter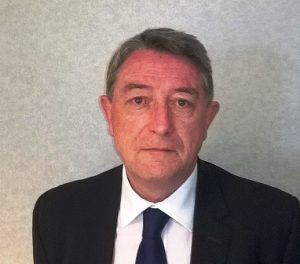 John O'Leary, Head of e-Customs and Director of Brexit Planning, Revenue
Registration from 7.45 am
Fee: Members €20/ Non-Members €30
Events Cancellation Policy: Cancellations will be accepted up to 72hrs before each event. Events which are cancelled within 72 hours of scheduled date shall incur a cancellation fee equal to 50% of the agreled cost. Registrants who fail to attend the event will be charged 100% of the full fee. This policy applies to all events.
Please quote Purchase Order number if required on invoice.