Description
With so many issues impacting the Irish economy Shannon Chamber is delighted to have secured award-winning journalist, author and broadcaster, Ian Kehoe, to impart his views on what lies ahead at so many levels.
Work and lifestyle have dramatically changed since the onset of COVID-19. What further changes will we be faced with?
Tune in on October 6th at 10am to find out more
About Ian Kehoe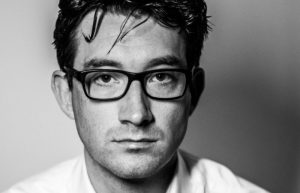 Ian Kehoe is an award-winning journalist, author and broadcaster. In 2014, at the age of 34, he was appointed editor of The Sunday Business Post newspaper, a position he held for the next four years. During that time, he was a board member of Sunrise Media, the holding company behind the newspaper and a related print activity.
A month after stepping down as editor, Ian was appointed to the board of the state broadcaster RTE by the government for a five-year term, and is has since been appointed Deputy Chair of the board. He is chair of RTE Commercial Enterprises and a board member of 2RN.
He is a former presenter and reporter with RTE's Prime Time programme and has twice been named as Ireland's Business & Economics Journalist of the Year. He has won a Miriam Hederman O'Brien Award for his original work in Irish fiscal policy.
Kehoe has made several major television documentaries including Who's Buying Ireland and The Great Irish Sell-Off. He is the co-author of Citizen Quinn, a bestselling book about the rise and fall of the industrialist Sean Quinn.
About The Currency
The Currency was founded by Ian Kehoe and Tom Lyons in 2019 to provide insightful, dynamic, and brave stories, commentary and investigations. Focusing on business, finance, economics and public policy, The Currency is online only and subscription only. At The Currency, our award-winning team is dedicated to producing in-depth business, public policy and economic news and analysis that you need to know.
This webinar is Free of Charge, but online booking is essential.