Description
This seminar, the first in a series of three covering succession planning, is a must for anyone who has made or is contemplating making a will.
It will focus on the importance of having a will in place, cover the keys elements of a valid will, the areas that give rise to problems with wills, and offer solutions to these pitfalls.
Topics will include spousal, children and co-habitant rights, cross border issues, guardians, trustees, executors and trusts (for minors and incapacitated beneficiaries).
The effect of divorce and separation on wills, and what happens when there is no will, will also be addressed
Presenter: Kevin Doughan, Associate Solicitor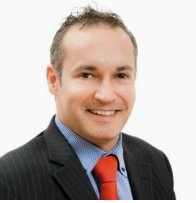 Kevin Doughan is an Associate Solicitor and joined the firm in 2014. Kevin leads the HOMS Solicitors' Wills and Probate Unit. Prior to joining the firm Kevin practised in Dublin for over ten years specialising in probate, estates and taxation. Kevin is a qualified Estate and Trust Practitioner (TEP) and designated member of the Society of Trust and Estate Practitioners (STEP). STEP is a unique global organisation dedicated to the advancement of knowledge in this area and whose members are professionals specialising in wills, trusts, estates, executorships, administration and related taxes.
Kevin also advises business owners on business succession, wealth preservation and tax efficiency. He is experienced in advising on the transfer of all assets, the creation of all forms of trusts with particular emphasis on asset protection trusts, and discretionary trusts for incapacitated beneficiaries.
Registration from 7.30am
Fee: Members €10 / Non-Members €20
In collaboration with

Our Mission: HOMS Solicitors provide a wide range of legal services nationwide, delivering quality, knowledge, experience and value; collectively working in partnership with our clients, investing in our people while supporting the communities in which we operate. With offices in both Dublin and Limerick, we are strategically placed to offer a nationwide service.
Events Cancellation Policy: Cancellations will be accepted up to 72hrs before each event. Events which are cancelled within 72 hours of scheduled date shall incur a cancellation fee equal to 50% of the agreed cost. Registrants who fail to attend the event will be charged 100% of the full fee. This policy applies to all events.
Please quote Purchase Order number if required on invoice.