Description
Employment Legislation and important Case Law 
What's happened and happening in 2016?
HR Professionals, business owners, and managers are all too aware of the ongoing challenges in the area of Employment Law. With the changes to existing legislation, new Acts being introduced and the sheer volume of case law, it can be extremely difficult for any organisation to keep on top.
Against the backdrop of the newly established Workplace Relations Commission, employers in Ireland are faced with a new set of considerations. This new structure has permanently changed the way employees and employers deal with employment claims. The Commission promises to be a much more streamlined and effective system than that of the previous structures.
In line with this, Derek McKay, Managing Director, Adare Human Resource Management will discuss his observations and evaluation of the Workplace Relations Commission, the policies and procedures your organisation can put in place to negate future claims as well as the Irish Employment Law Landscape of 2016.
Our breakfast briefing will cover:
• Early observations from the Workplace Relations Commission – What is different & what HR practitioners need to know
• The Employment Law Landscape 2016 – What has happened so far in terms of changing employment legislation, case law & future developments in this area
• Where organisations are falling short – Adare Human Resource Management share their insight
Who should attend? HR Practitioners, Managers, Business Owners
Time will be allocated throughout and at the end for Q&A.
Speaker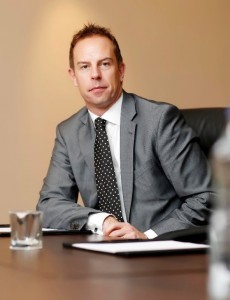 Derek McKay, Managing Director, Adare Human Resource Management
Derek McKay, BBS, Chartered MCIPD, is an experienced Human Resource and Employment Law practitioner who has worked extensively in both the private and public sectors. Prior to setting up Adare Human Resource Management in 2003, Derek worked in the Human Resource Departments in a number of multinational organisations.
Derek's role involves overseeing the Employment Law support services and HR Management Consultancy services provided to clients across a wide range of sectors by the team of consultants within Adare Human Resource Management. Derek regularly speaks at seminars throughout the country on HR and Employment related topics and contributes to numerous publications in this area also. www.adarehrm.ie
Adare Human Resource Management is one of Ireland's best-known and respected providers of Employment Law, Industrial Relations and best practice Human Resource Management services.
Registration from 7.45am
Members Fee €15 / Non Members Fee €25
In Association with
Events Cancellation Policy: Cancellations will be accepted up to 72hrs before each event. Events which are cancelled within 72 hours of scheduled date shall incur a cancellation fee equal to 50% of the agreed cost. Registrants who fail to attend the event will be charged 100% of the full fee. This policy applies to all events.
Please quote Purchase Order number if required on invoice.