Description
Having recently launched a €12m multi-media autumn campaign to boost late-season travel to Ireland from around the world and, having a key objective to drive more overseas tourism business to our regions, including the Mid-West region, Shannon Chamber is delighted to welcome Tourism Ireland's Chief Executive Niall Gibbons to address members at our autumn lunch in Dromoland Castle Hotel.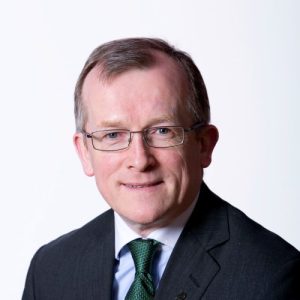 Tourism is the island of Ireland's largest indigenous industry; responsible for in excess of 4% of GNP in the Republic of Ireland and employing around 325,000 people across the island. In 2018, 11.2 million overseas tourists visited the island of Ireland (+6% on 2017), delivering revenue of approximately €6.1 billion (+10%). Official CEO figures for the first five months of 2019 indicate that overseas arrivals increased by +3.7% – around 140,000 more than in January- May 2018.
With a team of 150 staff in 21 markets marketing Ireland as a tourism destination, and facing competitive forces in the marketplace, Tourism Ireland is not immune to challenges. How, for instance, is the organisation bracing itself for one of its biggest challenges – Brexit?
We look forward to hearing what lies ahead for tourism to Ireland and the Mid-West region.
This is a great opportunity to entertain clients and colleagues at corporate tables. Tables of 8, 10 or 12 can be reserved.
Individual places are also available.
Members €60 / Non-Members €80
For more information or to book a table email admin@shannonchamber.ie or call 061 360 611