Description
Have you ever thought of applying for Directorship of a State Board?
Serving on the board of a State Agency offers you the unique opportunity to play a role in the strategic planning and direction of the agency to the benefit of the public it serves.
An analysis of a selection (50) of recent campaigns to select new appointees to State Board shows that 63% of names submitted to Ministers in 2021 were from private sector candidates, while 37% were public sector including non-profit/ charity organisations. All vacant positions are advertised on www.stateboards.ie
State Boards is part of the Public Appointments Service, the centralised provider of recruitment, assessment and selection services for the Civil Service, Local Authorities, the Health Service Executive, An Garda Síochána and public bodies. The process to identify eminently qualified candidates is open and transparent.
Shannon Chamber would like to encourage members to consider applying for positions on State Boards and have invited Michelle Noone, Head of Senior & Executive Recruitment at the Public Appointments Service, to Shannon to outline the process for submitting an application.
About Michelle Noone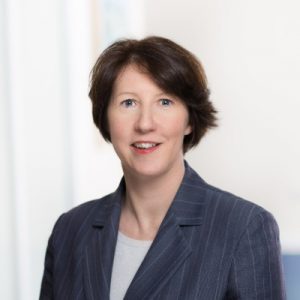 Michelle is the Head of Senior & Executive Recruitment at the Public Appointments Service. She is responsible for the provision of recruitment services for senior executive and non-executive roles across the civil and public service. This includes the appointments process for Chairpersons and Non-Executive Directors to the boards of state agencies.
Prior to joining the Public Appointments Service, Michelle worked for 20 years in executive search, as an Executive Search Manager in KPMG providing recruitment services to clients in Plcs, Irish indigenous and SMEs across a variety of industry sectors. She started her career in Human Resources with PriceWaterhouseCoopers in Paris.
Michelle is the President of the Alliance Francaise Dublin, has a BA in Anthropology, a Diploma in Executive & Leadership Coaching and speaks fluent French.
Michelle will be joined by:
Aisling Meehan – board member of Western Development Commission
Frank Hayes – board member of Coillte
They will share their journeys and involvement in State Boards.
Join us in at Gateway Hub on Monday 28 November at 1pm.
This event is Free of Charge, but please book online to secure your place!
Registration and light lunch is from 12.40pm