Description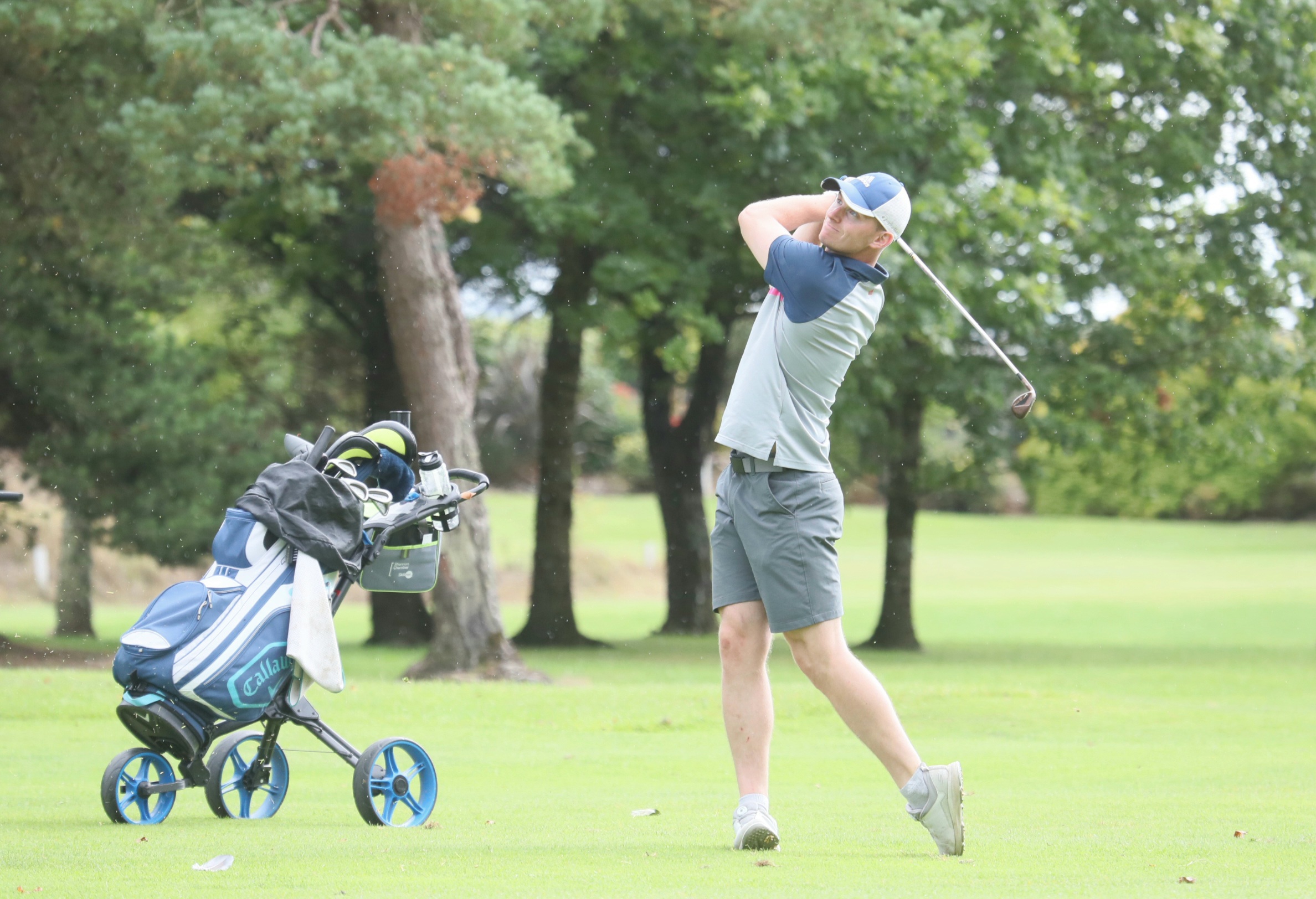 We are delighted to announce that our annual GOLF CLASSIC returns to its midsummer slot and will be held on THURSDAY, 22 June 2023
Thank you to Shannon Golf Club for accommodating this change of date.
With the team representing Shannon Chamber having successfully brought the inaugural title of Chamber All Island Golf champions back to Shannon, we are ever hopeful that the winner of our 2023 Golf Classic will do equally well in this competition in 2023 and retain the title for Shannon. No pressure!!!
While golfers are always competitive, our annual Golf Classic is regarded by our members as a fun day out, ideal for informal networking and corporate entertainment, with competing for some excellent prizes the additional bonus.
The 2022 Classic was a sell-out, so, to avoid disappointment, we would encourage companies wishing to enter a team to book their preferred tee time as soon as possible.
What better way to say Thank You to clients, staff or potential customers than by entering a team in our Golf Classic and networking, in between excellent shots, as you walk the fairways.
This a very special day for Shannon Chamber as we get to meet our members and thank you for your continuous linkage with us. We are looking forward to meeting you on the day.
Venue: Shannon Golf Club
Entry Fee: Team of 4 = €436 (incl. VAT) (includes golf, goody bags, steak dinner, prizes and burger & refreshments on the 12th hole sponsored by Park Inn By Radisson Shannon Airport)
Tee Sponsorship: €109 (incl. VAT) (STILL AVAILABLE)
While an online booking system is used for all events, bookings for the Golf Classic (team of 4) must be made via email to admin@shannonchamber.ie as tee times have to be allocated by the Chamber team.
Note: If your business would like to contribute a prize for our upcoming Golf Classic, we would be more than happy to discuss this opportunity.

| | |
| --- | --- |
| 7:30 | ESB |
| 7:40 | ESB |
| 7:50 | ActionPoint |
| 8:00 | Shannon Chamber Presidents Team |
| 8:10 | International Aerospace Coatings Limited |
| 8:20 | Bank of Ireland |
| 8:30 | Takumi Precision |
| 8:40 | ACASS Ireland |
| 8:50 | The Shannon Airport Group |
| 9:00 | Edwards Lifesciences |
| 9.10 | PAFS Ireland |
| 9:20 | Partners in Logistics |
| 9:30 | Fitzpatrick Donnellan Chartered Accountants |
| 9:40 | Bath Fitter |
| 9:50 | EY |
| 10:00 | The Terrace Bar and Restaurant |
| 10:10 | SES |
| 10:20 | CAE Parc Aviation |
| 10:30 | Shannon Foynes Port Company |
| 10:40 | DHL |
| 10:50 | AIB |
| 11:00 | Chemifloc Team #1 |
| 11:10 | Chemifloc Team #2 |
| 11:20 | Zimmer Biomet Team #1 |
| 11:30 | OLED Material Manufacturing Ltd |
| 11:40 | Flynn |
| 11:50 | Laya Healthcare |
| 12:00 | PAQIT Solutions |
| 12:10 | Smithstown Light Engineering |
| 12:20 | Career Decisions |
| 12:30 | Element Six |
| 12:40 | Shoes for Crews (Europe) Ltd |
| 12:50 | Vitalograph |
| 13:00 | |
| 13:10 | Engine Lease Finance Corporation |
| 13:20 | Dromoland Castle Hotel |
| 13:30 | Fusion Logistics |
| 13:40 | Cantor Fitzgerald |
| 13:50 | Zimmer Biomet Team #2 |
| 14:00 | Sweeney McGann LLP |
| 14:10 | Media Team |
| 14:20 | PBC Biomed |
| 14:30 | Molly D Marketing |
| 14:40 | Zimmer Biomet Team #3 |
| 14:50 | Fabricated Products Limited |
| 15:00 | Siemens Industry Software Ltd |
| 15:10 | AAG Team #1 |
| 15:20 | AAG Team #2 |
| 15:30 | AAG Team #3 |
| 15:40 | CREGG |
| 15:50 | Signature Flight Support |
| 16:00 | Ei Electronics |
| 16:10 | Grant Thornton |
| 16:20 | IDEX Pump Technologies |
| 16:30 | DB Schenker |
| 16:40 | Shannon Golf Club |