The Creamery Bar and Restaurant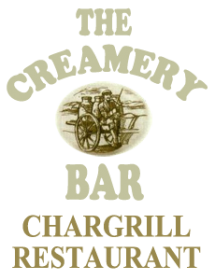 The Creamery an authentic quality Irish Bar & Restaurant, occupies a prime position on Bunratty Fair Green in the heart of Bunratty right beside the world famous castle.
The building itself has an interesting history going back to the early 19th century. In 1823 Charles Bianconi opened a stagecoach service linking Limerick, Ennis and Bunratty. There is evidence indicating that the building was used as a scheduled stop for the Bianconi coaches with the ground floor being used for the stabling of the horses.