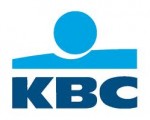 KBC Bank Ireland plc ('KBC') is a bank, which has been operating in Ireland for 40 years and has been a member of the KBC group since 1978.
Here in Ireland, KBC provides business and personal banking services to customers throughout Ireland. Our 850 employees in Dublin, Cork, Limerick and Galway are dedicated to working in partnership with our customers to ensure their financial needs are met.
We are committed to delivering responsible but innovative banking that is grounded in customer and shareholder value.
A strong knowledge of the needs of Irish customers backed by the strength of our parent means our customers can be secure in the knowledge that they are dealing with a bank that understands their needs and is supported by a financially sound parent.