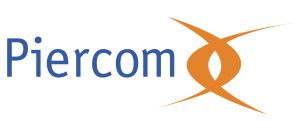 Piercom provides information technology and managed services across client's knowledge supply chain. Multinational, SME and Government clients utilize Piercom services to optimize the use of technology in their business. The company has maintained it's innovative business drive focussed on delivering holistic information architectures and data analytics through mobile, cloud, social network and intelligent database design.
General Electric Capital Aviation Services (GECAS), Shannon Engine Support (SES), CAE Parc, Analog Devices, Flextronics, Kostal, US and European Governments use Piercom solutions and services to improve their business efficiency.
Piercom provides a wide range of advanced knowledge framework architectures across business environments. The company is recipient of the prestigeous Washington based Smithsonian Institute medal "for innovation in business and services".