EMC Information Systems International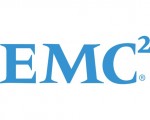 EMC is a global leader in enabling businesses and service providers to transform their operations and deliver information technology as a service (ITaaS). Fundamental to this transformation is cloud computing. Through innovative products and services, EMC accelerates the journey to cloud computing, helping IT departments to store, manage, protect and analyze their most valuable asset — information — in a more agile, trusted and cost-efficient way.
EMC established a presence in Ireland in 1988 with its first manufacturing facility outside of North America in Ovens, Cork, followed by sales offices in Dublin (1990) and Belfast (2005). The Cork facility has become a multi-functional campus and in 2009 became a Center of Excellence (CoE) incorporating research and training. It is the largest manufacturing site of EMC outside of the US and has emerged as a leader in EMC's initiative to develop and manufacture energy efficient information infrastructure technologies. The campus also hosts EMC's International Executive Briefing Centre, Global Solutions Centre, Worldwide Customer Service Centre, VMware Support Services, Software Development and Shared Services functions. EMC now employs over 2,500 people in Ireland between all EMC sites, including VMware, RSA, and Decho.