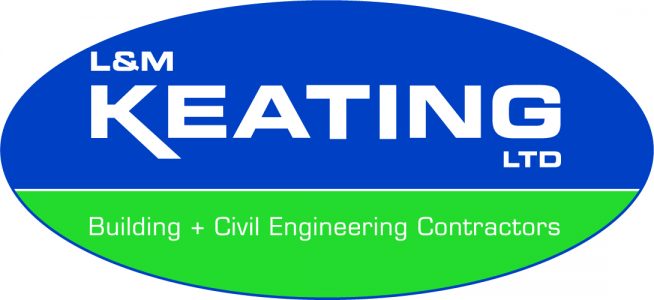 With over 30 years' experience, L&M Keating have built up an enviable reputation for the delivery of technically challenging projects and are market leaders in civil engineering, building, conservation and restoration, dredging, marine and coastal engineering works in Ireland and the UK.
We have carried out projects for a variety of clients including multinational companies, government departments, and local authorities – all under accreditation and certification standards ISO 9001, ISO 14001, Heritage Contractors, NISO Distinction for Health & Safety in Construction and Grade A Safe T certification.
Based on 2016 and 2017 turnover, L&M Keating have placed in the Top 25 Building and Civil Engineering companies in Ireland. Under the leadership of newly appointed CEO, Gordon O'Regan, the organisation looks forward to further development and growth, ensuring a successful and sustainable business and continued reputation in the marketplace.