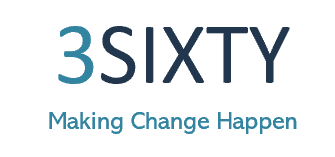 3SIXTY is focused on Making Change Happen.

We work with client companies to make them more efficient, more profitable and happier. We are problem solvers and headache removers. And we are passionate about helping businesses improve.

Our work, broadly speaking, spans three areas – People, Process & Growth – and we have strong credentials from a diverse set of clients including Janssen, BAE Systems, Virgin, DePuy, the Road Safety Authority, Abtran, Liebherr and Ervia.